Congratulations to Siri Fernando on his CHSC Certification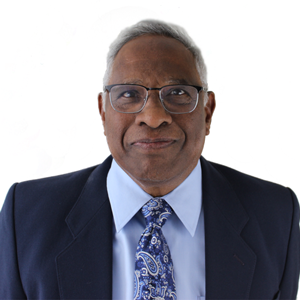 We want to extend our sincere congratulations to our Senior Advisor, Siri (Siyaguna) Fernando, on receiving the coveted certifications of Certified Health and Safety Consultant (CHSC), awarded by the Canadian Society of Safety Engineering (CSSE).
This is a prestigious certification and the only professional recognition for internal and external occupational health and safety consultants throughout Canada.
Siri has nearly four decades of experience in utilities engineering (drainage design and construction), strategic planning, development, and major project and portfolio management. Since joining SMA, Siri has contributed significantly to numerous LRT and drainage projects throughout the city of Edmonton.
His new credential, on top of his Professional Engineer (PEng) designation and his Master's degree in Construction Engineering and Management, will allow Siri to provide expert consultation services to our clients.
If you would like more information on how Siri can support your project, you can contact him at 780-484-3313 Ext. 230 or by email at siri@smaconsulting.ca.